Light Up the Town This Holiday Season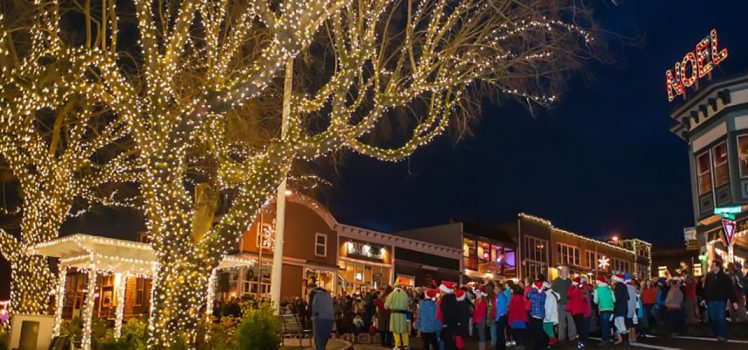 It seems like each person you speak to has a different opinion on when the holiday season truly begins.
Is it Halloween? Thanksgiving? December 1?
We think that it can be whenever you want it to be.
But regardless of when you think the official holiday season should start, there's nothing that makes it feel official like a good old-fashioned holiday lighting ceremony.
The moment the lights get plugged in, and the tree or storefront or town square lights up in a flurry of colorful cheer.
You know it's the holiday season then.
In Friday Harbor, we light up the trees in the center of town in a fantastic celebration of island holiday spirit.
And the best part? It's free and it's right down the road from Friday Harbor House.
Take a stroll down the hill to the open house at the Whale Museum, then down to the Memorial Park for meeting Santa, lighting the tree, and singing Christmas carols.
After that, head back up to Brickworks for the Christmas Market and pictures with Santa.
Learn more about the Island Lights Festival here.
Happy Holidays!