February 2020 is the Month of Love at Friday Harbor House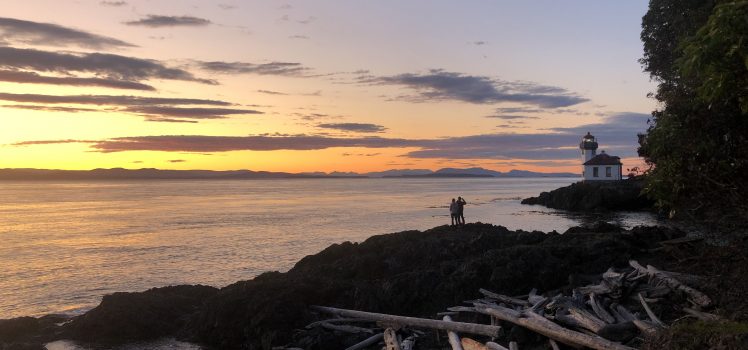 2020 is here, the Month of Love is approaching and there's no better place to spend a romantic getaway than Friday Harbor.
Looking for that perfect gift to give your valentine?
Treat them to a romantic trip to Friday Harbor House.
First, start with our Taste of Romance dining experience at the restaurant.
Available from Friday, February 14, 2020 through Sunday, February 16, 2020 add to your love story with a romantic dinner this Valentine's Day weekend.
Savor a five-course aphrodisiac-inspired chef's tasting menu with your sweetheart as you celebrate your love.
Add an optional wine pairing to each course and make the evening extra special.
Reservations are available from 5pm to 9pm, so call us 360.378.8455 or visit our website.
You can also raise the bar on romance this February with our specialty cocktail menu available all month long.
Our Month of Love cocktails include:
The French Kiss – Grey Goose, Godiva Liqueur, Lemon Oil
Absinthe Makes the Heart Grow – Absinthe, Lemon, Champagne, Rose Water, Sugar Syrup
A Touch of Love – Crème de Violette, Gin, Champagne, Elderflower, Lemon
Imagine sipping craft cocktails while taking in the panoramic views of the San Juan Channel, ferry landing, marina, and boats drifting by in the harbor.
Once you've dined until your heart's content, there are all kinds of romantic activities couples can do together.
Here's just a few ideas for you to consider:
*Indulge in a luxurious spa treatment at our friends Lavendera Day Spa:
Close enough to walk from our front door, Lavendera Day Spa offers a variety of massage and spa treatments, balancing energy work, and spiritual counseling.
*Feel the enchantment of a lighthouse sunset:
One of the most renowned San Juan Island lighthouses is the Lime Kiln Lighthouse, located on the west side of the island at a rocky overlook.
Constructed in 1919, this unique lighthouse still operates today as a navigational beacon to ships coming into the Haro Strait.
It is also home to a center for orca research, since its location coincides with a top whale watching destination on the island.
Another must-see San Juan Island lighthouse is the Cattle Point Lighthouse.
The modern structure is a 34-foot octagonal concrete tower, which was constructed in 1935.
The Cattle Point Lighthouse on San Juan Island currently sits in a windswept meadow of grassy dunes, spotted with seabirds and golden eagles.
When you visit the lighthouse, you will be able to see the structure in its splendor up close and personal.
*Hike and bike a quiet forest:
Only in winter, can you mountain bike in Moran State Park:
During this time, the park is silent and tranquil.
You can ride the wide, soft pathways and steep, windy trails among old-growth cedar and Douglas fir.
In the summer, the trails are reserved for hikers.
Hiking is great here, too, and you may have the four-mile trail around peaceful Mountain Lake to yourself.
Also on San Juan Island, the newly opened Mount Grant has both trails and a road to the top to see stunning views of the San Juan Islands.
*Go storm-watching along rocky shorelines:
We have some of the most beautiful beaches in the northwest!
South Beach's two-mile long strand scattered with old-growth driftwood is a favorite of storm-watchers who love to watch the waves roll in.
At Lime Kiln Point State Park, the rocky waterfront sends huge waves spraying high along the shoreline.
Stay with us at Friday Harbor House during your romantic getaway and enjoy one of our well-appointed guestrooms.
All rooms feature a king bed, gas fireplace, oversized jetted tub-for-two, and all the amenities you need to enjoy a relaxing getaway on San Juan Island.
Fall in love all over again in the San Juan Islands during the month of February.