Get Away From It All, Island Style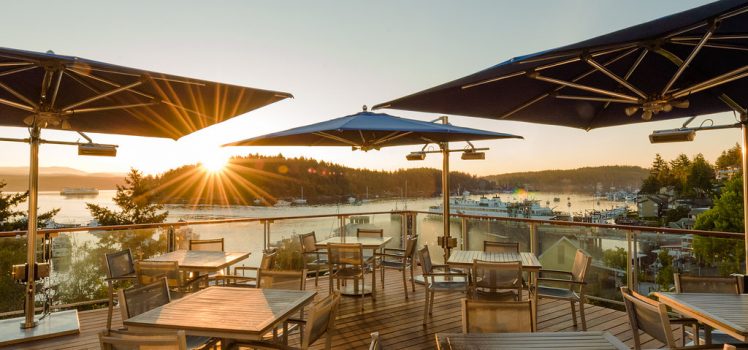 To get away from it all has a new meaning these days.
Before, it used to mean getting away from the buzz of everyday life.
It used to mean packing your bags and heading for your favorite relaxation destination.
You know, the one that starts with 'F' and ends with 'riday Harbor House.'
We digress.
Nowadays, though, getting away from it all means something a little different.
Before, it was mental, spiritual, and physical.
Now, it's mental, spiritual, and really physical.
Not only do we want to separate ourselves from our usual lives, we want to separate ourselves… from everyone!
2020 hasn't been the easiest year, we know.
Now, more than ever, we could all use some relaxation, and a break from our cares and concerns.
Enter, your Friday Harbor vacation.
Because there's nothing like a trip to the islands when you're really looking to get away from it all.
And we're not just distanced from the city bustle.
We've taken over a dozen new steps to ensure that that distance extends to our inn, and into our rooms and halls.
The wellbeing of our team members and guests is of paramount importance for us here at Friday Harbor House.
In light of COVID-19, we have upped our sanitation standards even further around our property.
That means that you can feel comfortable and confident on your San Juan escape.
For example, we've enhanced our cleaning and sanitation standards throughout event spaces, common areas, and heart-of-house spaces.
We've placed down physical distancing layouts, markers and signage in common areas, and in meeting and event spaces.
We're even utilizing modern electrostatic sprayers and ultraviolet light to sanitize surfaces and objects.
And of course, we can't forget about our good old-fashioned outdoor spaces.
Never before have we been more thankful for our open-air balconies and patio that open directly to Friday Harbor's fresh air and stunning views.
And the cool, pristine air of the islands is in endless supply.
So, when you're ready, pack your bags, and plan your "get away from it all" trip, island style.
We'll be waiting for you (waiting six feet apart, of course).