Celebrate the Holiday Season With These Friday Harbor Events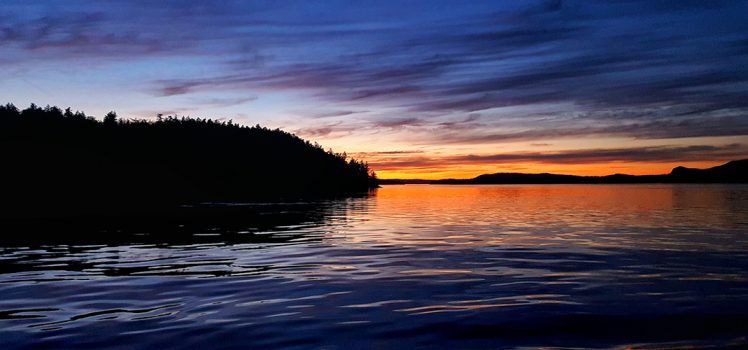 "Delicious autumn! My very soul is wedded to it, and if I were a bird I would fly about the earth seeking the successive autumns." – George Eliot
Fall is upon us once again, and that means all manner of major local events to celebrate the season.
If you're staying with us this fall, be sure to mark your calendars for these dates, and experience the beauty and culture of the islands at their autumn best.
Friday Harbor Film Festival
DATE: November 4-6
TIME: 10:00am-11:00pm
SPONSORED BY: Friday Harbor Film Festival
WEBSITE: http://www.fhff.org/2016-films/
Enjoy Stories of the Pacific Rim & Beyond at this year's Friday Harbor Festival, featuring compelling stories about humanitarian efforts, environmental issues, social concerns and daring explorations.
San Juan Island Artisans Holiday Marketplace
DATE: Friday Nov. 25 & Saturday, Nov. 26
TIME: 10:00am-5:00pm (Fri.) & 10:00am-4:00pm (Sat.)
ADMISSION INFORMATION: Free
55 artists will sell their unique, hand-made arts and crafts this year, offering a wide variety of items from soaps and lotions to jewelry, clothing, cards, paintings, island-made foods, scenic photography and much more.
Island Lights Festival
DATE: December 2, 2016
TIME: 5:00pm-6:30pm
SPONSORED BY: San Juan Island Chamber of Commerce
WEBSITE: http://www.sanjuanisland.org/
ADMISSION INFORMATION: Free
Ring in the holiday season as we turn on the lights in downtown Friday Harbor! Tree lighting, Christmas carols, pictures with Santa, and fun for all ages.
Lighted Boat Parade & Santa's Arrival
DATE: December 17, 2016
TIME: 6:30pm
SPONSORED BY: Port of Friday Harbor
WEBSITE: http://www.portfridayharbor.org
ADMISSION INFORMATION: Free
For more than 40 years, Santa has brought gifts to children in the islands. Help guide him into the harbor with a lighted boat parade the week before Christmas.