Locally Sourced and Inspired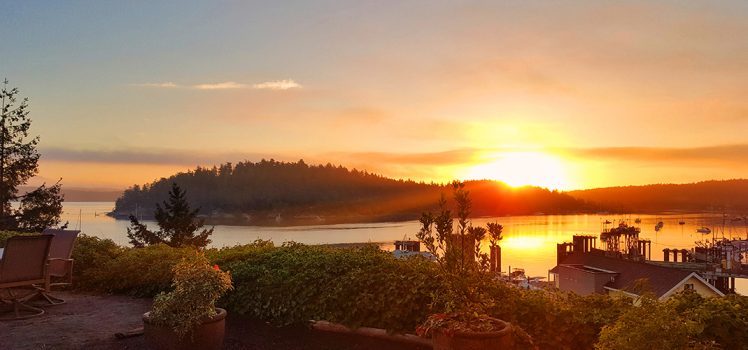 It's been a banner year for us up at Friday Harbor House.
New ownership, new executive chef, and a completely renovated and upgraded restaurant now serving locally sourced and locally inspired Northwest cuisine.
That last part is a phrase that's very near and dear to our hearts.
"Locally sourced and locally inspired."
The "locally sourced" part is easy enough; mussels from Westcott Bay, beef from Vashon Island, lamb from San Juan Island itself.
But what about locally inspired?
Upon first thought, it may seem difficult, but the answer is quite clear:
Offer food in a restaurant that reflects the values of the Northwest.
Respect for the bounty that the land and the sea provide us.
Adherence to sustainability, and ensuring that the ingredients we use have not been gathered in a way that disrupts the environment.
And being a gathering place for both guests and locals, and ensuring that the microcosm of our inn and our restaurant reflects and enriches the community around it.
Oh, and serving wonderfully delicious cuisine never hurts either…