Summertime in Friday Harbor – The Best Time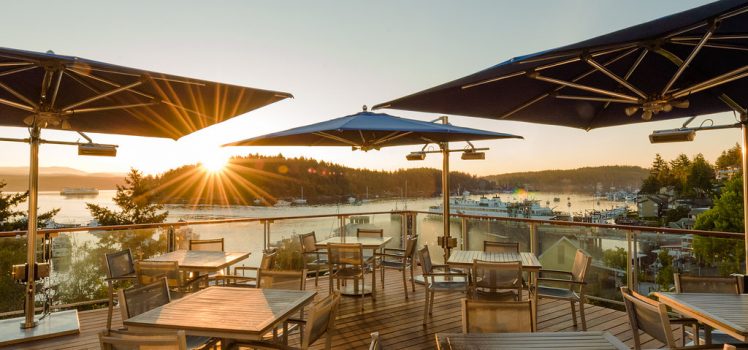 Boasting an average of 247 days of sunshine every year, the best time in Friday Harbor is the Summertime.
San Juan Island offers an abundance of outdoor activities to choose from.
If it's adventure you like, then head out on a kayak trip or cycle around the island on the San Juan Islands Scenic Byway.
You can also hike, golf, canoe and scuba dive.
There are recreation opportunities for all types of travelers.
One of the most exciting activities is the San Juan Island Zip Tour.
The family-friendly zip tour features eight zip lines that will take you through a beautiful forest, across a pristine lake, and over protected wetlands.
This tour is an amazing way to experience the natural landscape of San Juan Island while zipping from platform to platform through the forest canopy.
If you enjoy the slower side of things, check out the Pelindaba Lavender Farm.
Spread over 25 beautiful acres with lake and Olympic Mountain views, you can stroll through the organically-certified fields.
Be sure to bring your camera.
You can also visit the nursery and on-site essential oil distillery.
Picnic on the lawns or in the fields and enjoy lavender-based snacks and refreshments during the summer.
The Annual San Juan Island Lavender Festival, held at the farm is right around the corner, July 20 and 21.
And while you're here, stay and dine with us at Friday Harbor House.
We offer a variety of packages and specials, so you're sure to find one that fits your lifestyle.
Enjoy the views while dining in our restaurant.
Watch the ferries come and go from our sun drenched deck.
We offer an authentic San Juan Island dining experience.
We feature seasonal specialties and the freshest fare from local waters and farms.
Menu items change frequently as you never know what our culinary team will forage from the island's natural bounty or snag from the local farmer's market.
And don't forget happy hour.
Also, look for a new addition to our outdoor deck coming later in the month of July.
We are very excited!
See you in Friday Harbor during the Summertime!